While building an Email Automation journey, it is important that you fill out all of the necessary information before saving your journey. If any information is missing, you will see an "Incomplete Steps" warning in the top-right corner of the Automation dashboard and you will not be able to save and turn on your journey.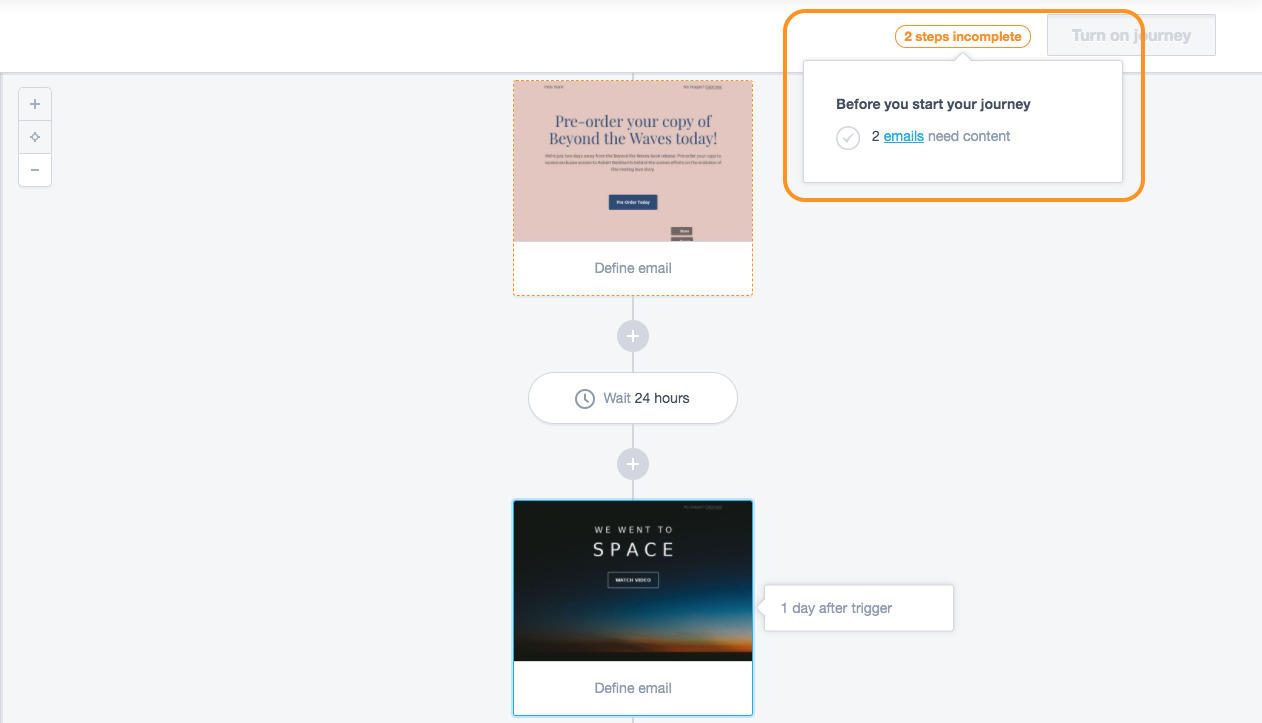 The above warning may be confusing if you have already added the email content to your automated journey.
If you are receiving the "Incomplete" warning, it is likely because you have not defined all of the settings for each email in your journey. Make sure all of the information is filled out in the left-hand column. Ensure that you have entered a Step Name and Subject for your email, as well as defining the email addresses that each email is sent from. Make sure you complete these steps for each email in your journey.

Once you have filled in all of the details for each step in your journey, the "incomplete" warning should disappear, and the Turn on journey button will illuminate.