The design and spam test is an automated test tool, built into your account. It shows you what your email will look like in all the major email clients, before you send it. It also runs your campaign through popular spam filters to detect anything that could prevent your email from reaching inboxes.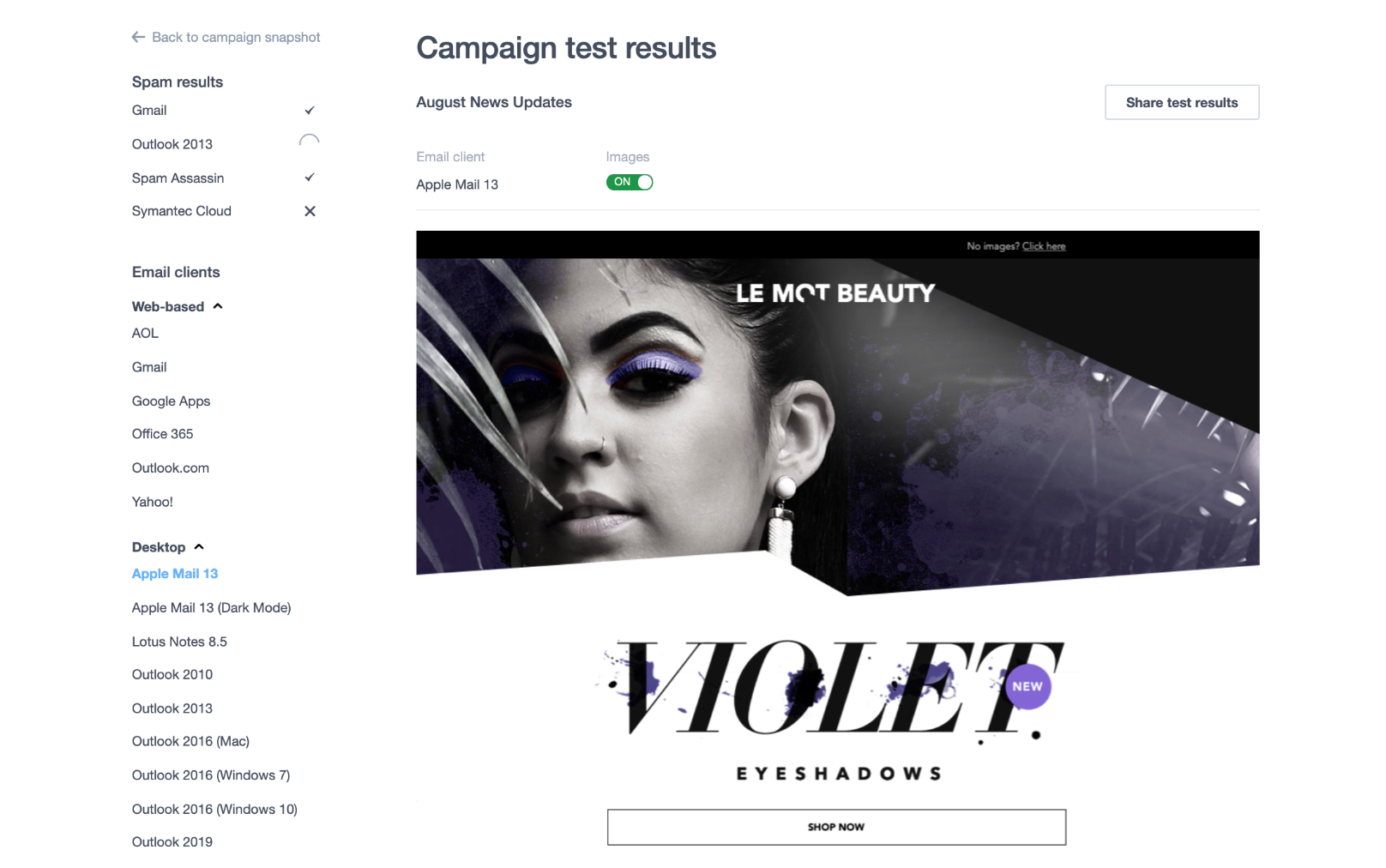 You can see what your email looks like in different browsers by clicking the browser names near the top right. Some email clients also have the option to view what an email looks like with images turned off.

How to run a test
There are two ways to run a design and spam test: testing during the campaign creation process, or by selecting a previously-created campaign draft.
Run a test during campaign creation
You can run a design and spam test after selecting the list you want to send a campaign to. Click Send a test on the campaign snapshot, followed by Full test.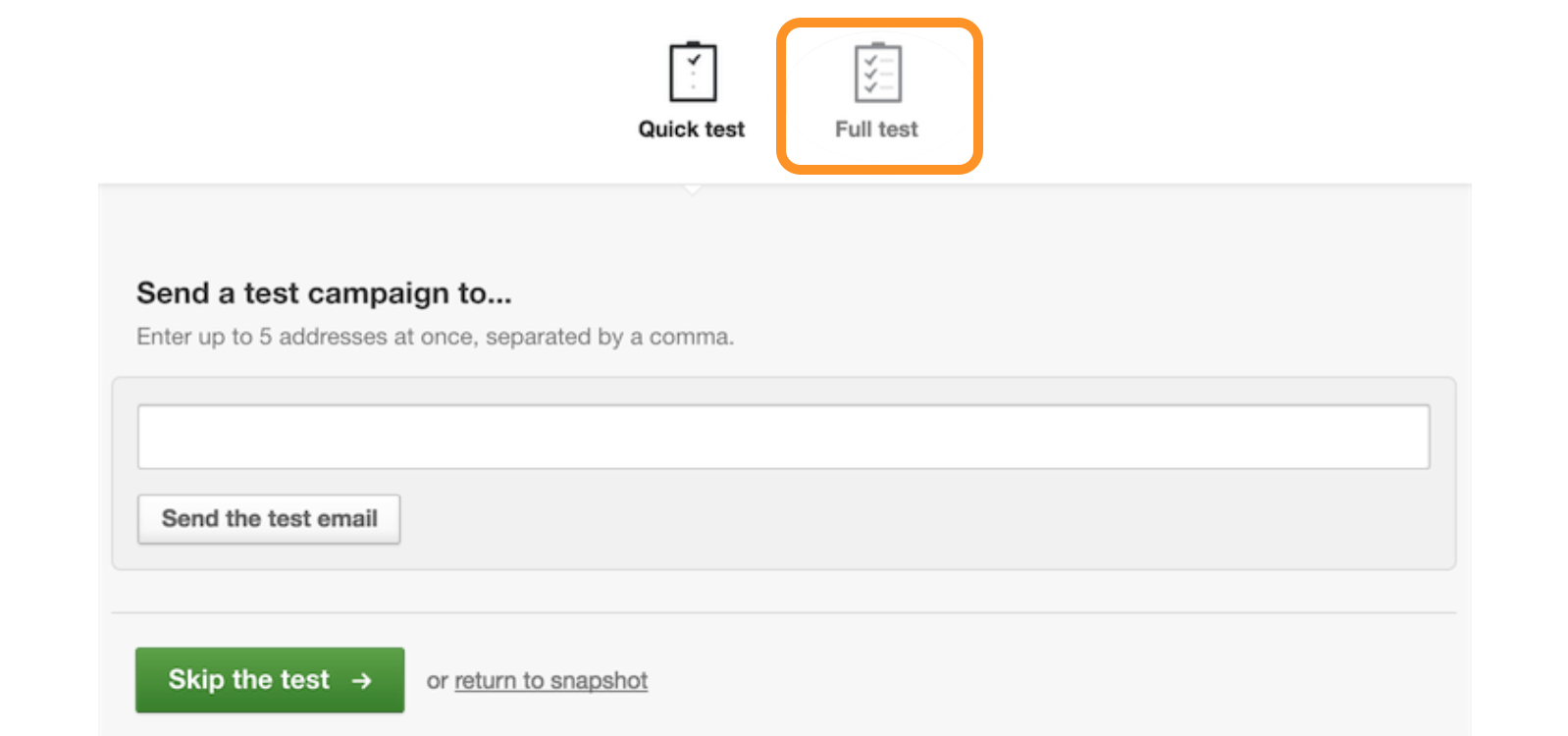 When you are ready to start the test, click Run the test.
Test a Draft Campaign
To run a design and spam test on a draft email campaign:
Click

Campaigns and select to

Drafts

on the left-hand sidebar.
Find the campaign you want to test.
Select on the "three-dot" menu for that campaign and choose the Run a design and spam test

option.

Click Run the test.
Most results will be returned within the first few minutes. There is no need to stay on the page or logged into your account while the test is running.
If you do need to come back later, return to the Overview and click Run a design and spam test. All previous test results will be displayed on the page, as shown in the image below. Click on a campaign name to see its results.
Available email clients and spam tests
The design and spam test will test your emails on the following email clients and spam tests:
| | | | |
| --- | --- | --- | --- |
| Web-based email clients | Desktop email clients | Mobile email clients | Spam filters |
| AOL | Apple Mail 13 | iPad Air, Pro, Retina - Mail | Symantec Cloud |
| Gmail | Lotus Notes 8.5 | iPhone 7 - Outlook | Spam Assassin |
| Google Apps | Outlook 2010 - 2019 | iPhone 8 and 8 Plus | Outlook 2013 |
| Office 365 | Thunderbird | iPhone 11 Pro and 11 Pro Max | Gmail |
| Yahoo | | iPhone SE | |
| | | iPhone XR | |
| | | Nexus 5X - Gmail | |
| | | Google Pixel - Gmail | |
| | | Samsung Mail | |