iHeart Business makes it simple to add new users to your CRM with forms that are built in iHeart Business, then embedded on your website.
In the newest version of iHeart Business, the format of the Form Embed Code has been updated.
As accounts are migrated to the newest version of iHeart Business, the forms that were set up in the prior version will be migrated as well and continue to function properly.
However, there's a new, more advanced script that should be used to display the form on the website. Any time you spot one of the older Form Embed Codes, it's a good idea to update it on the website to use the new format.
The old format will continue to work, but in order to take advantage of the latest and greatest behind-the-scenes technology, these forms should be updated be embedded with the new format.
If The Old Code Still Works, Why Should I Update?
This will allow our engineers to focus on great new features instead of spending time supporting the old format. Think of it this way, if you're updating your embed codes, you're helping build the future of iHeart Business!
Let's start by comparing the two formats so you can identify them when you see them used in forms.
Old Format
New Format
How To Update A Form's Embed Code On Your Website
To update your form to use the new Form Embed Code format, follow the process below.
1. Log-in to iHeart Business, then select the account from the Account Menu search bar.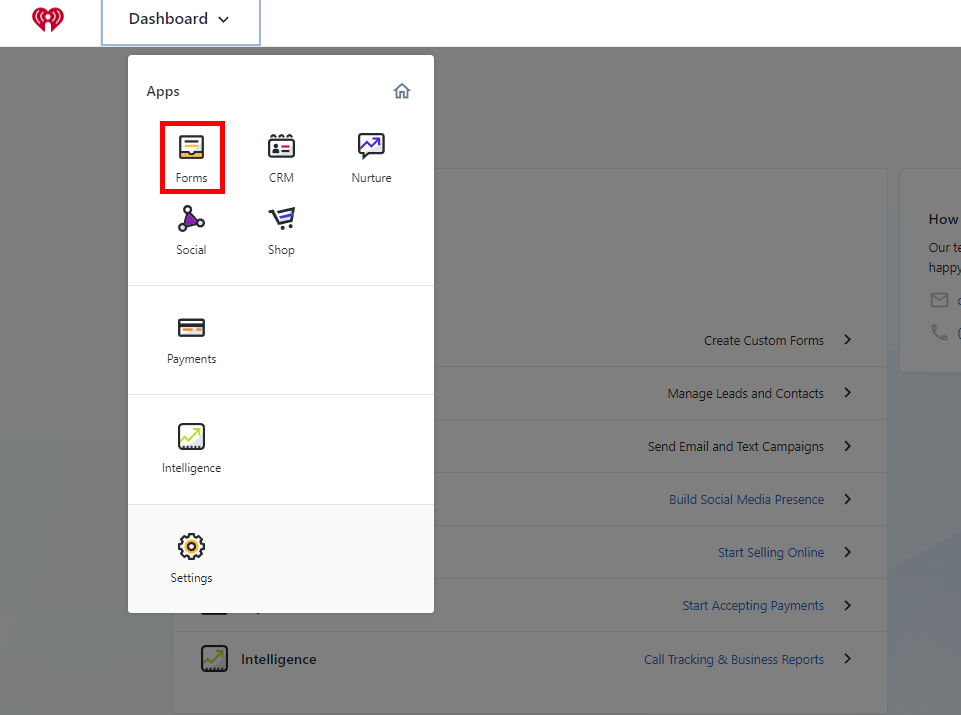 2. Once you're viewing the appropriate account, click the Global App menu and select Forms.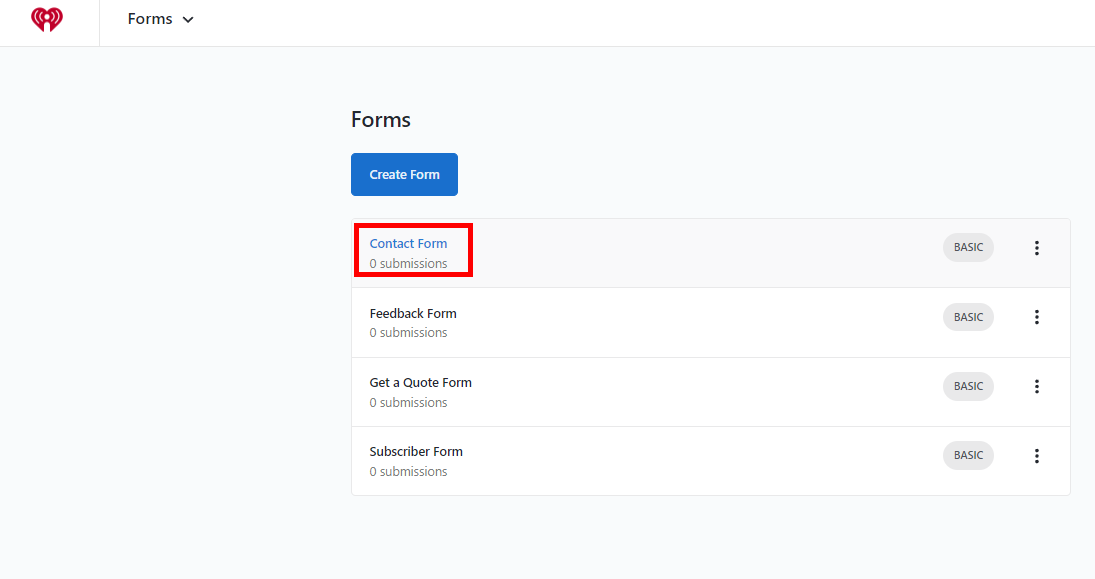 3. Find the form, and click on the name of the form to start editing.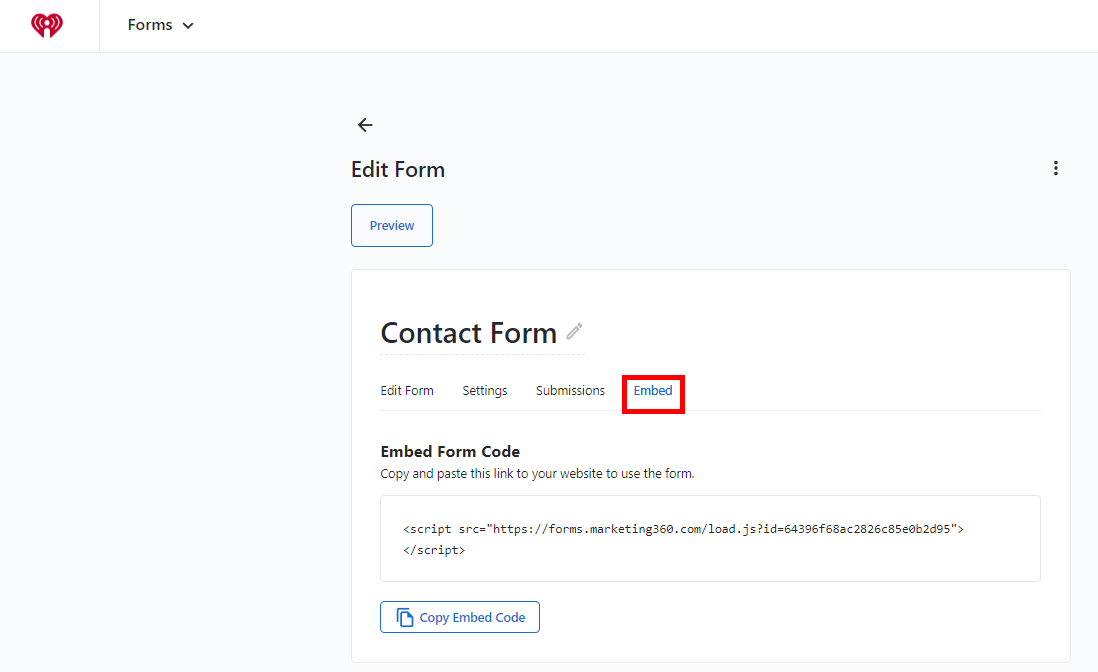 4. Click the Embed tab on the form editor, then click the Copy Embed Code button.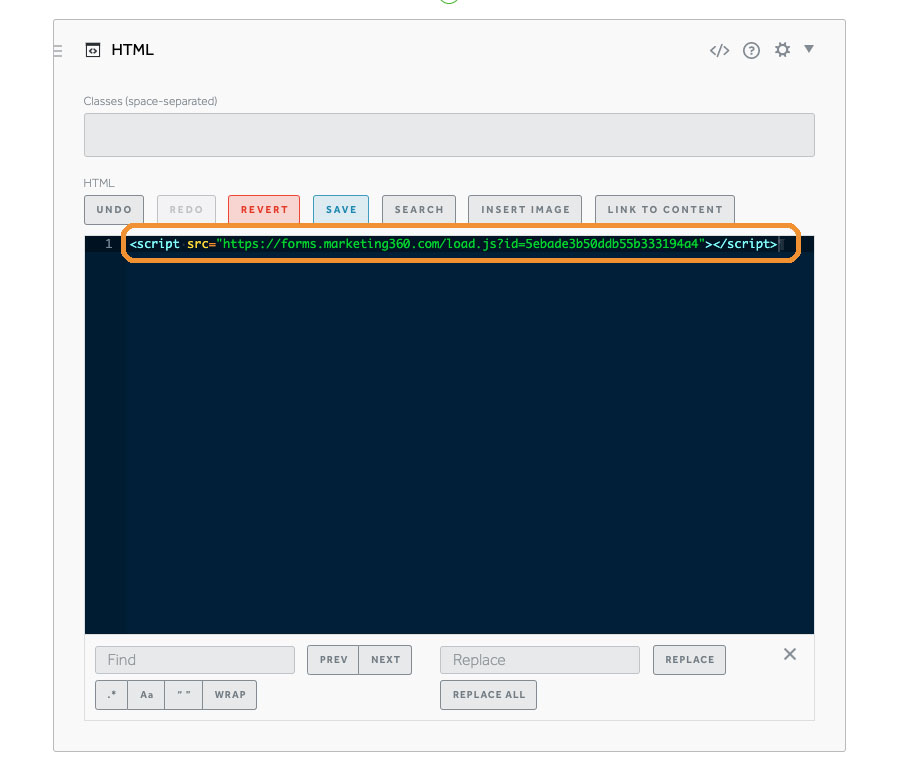 5. Navigate to your website editor and paste the new code there in place of the older one.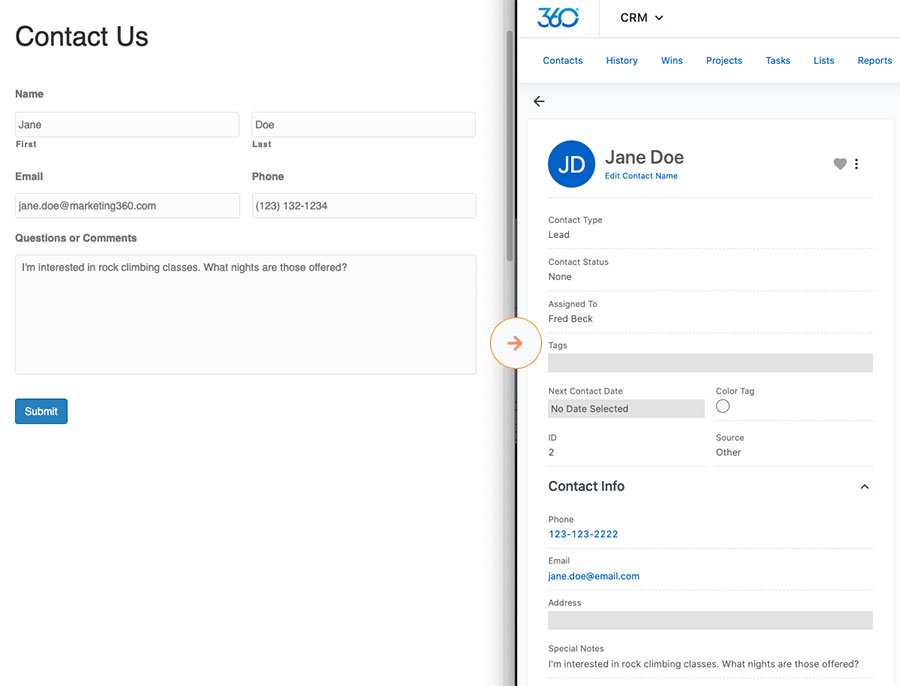 6. Test your form! View the page that contains the form to make sure it displays correctly. This is also a great time to test your form's functionality and make sure its properly sending submissions to your CRM!