If you would like to shorten the length of the "address" fields in your form, you can use CSS code to stack the fields using smaller input boxes. Use this guide to condense how much space your address fields need on your iHeart Business Form.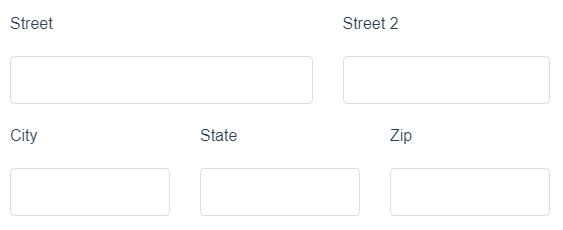 To make these edits, you will use Custom CSS Class settings found in individual fields. The numbers for each row must total to 12 (see the classes for the rows used below).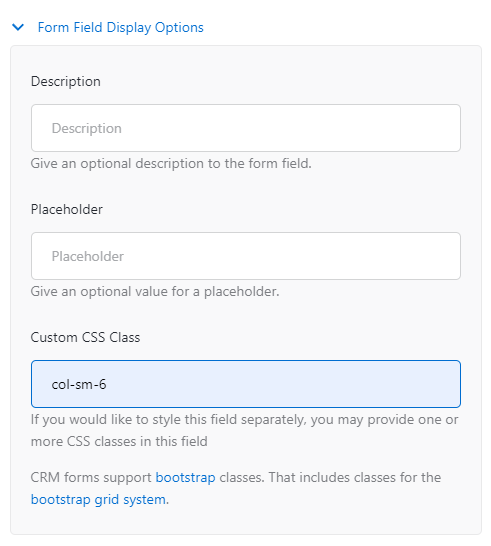 CSS Classes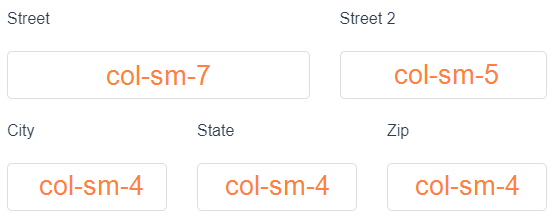 This is just one variation. Feel free to play with the numbers of our CSS Class to make your own custom layout!
If you just added these fields, don't forget to Sync your updated form to the CRM in Leads Inbox.