Sometimes, when you are designing your site or creating new content, you will want to have a page where you can test different blocks, content, or embeddable widgets. We recommend you add in a plain Genericpage through your Content page.
1. Select Content in the gray navigation bar at the top of the page.
2. Select the green Add New Pages option.
3. Select the Generic page for our testing page.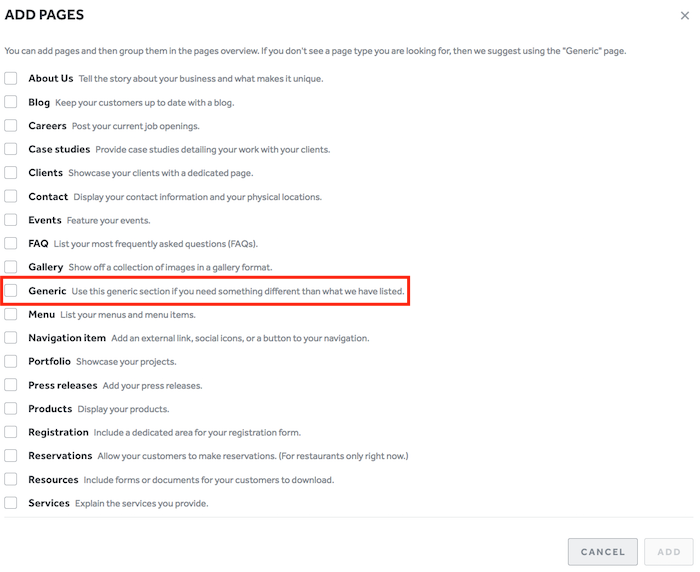 4. Once the page is added to your list of pages, click into the Generic page. You will see that the page comes preloaded with three blocks; feel free to add or remove content blocks as you see fit. You can add new content blocks by selecting the green plus sign, and selecting the content block you'd like to add.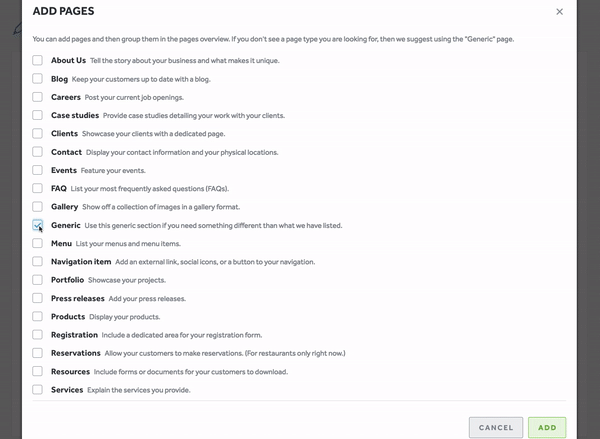 If you'd like to preview the page, simply click on Design this page to see how it looks within the website.

Optional: To delete the page after your use, click on the Content tab in the top navigation bar, and navigate to your test page's gear icon.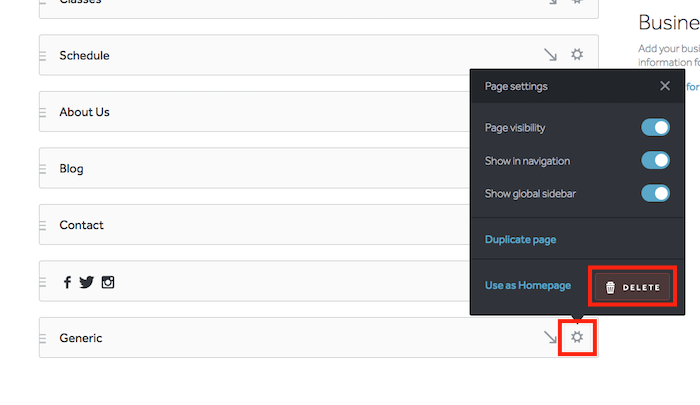 Once you click on the gear icon, toggle the Page visibility to make it appear/disappear from your website. To delete, click the red Delete button. Once deleted, this page cannot be restored and will need to be rebuilt.