Most content is automatically set to double space by default. This setting can be overridden in the Design panel.
1. Select the Design tool in the gray navigation bar and navigate to the page you'd like to modify. Highlight the content and select the List icon in the preview window.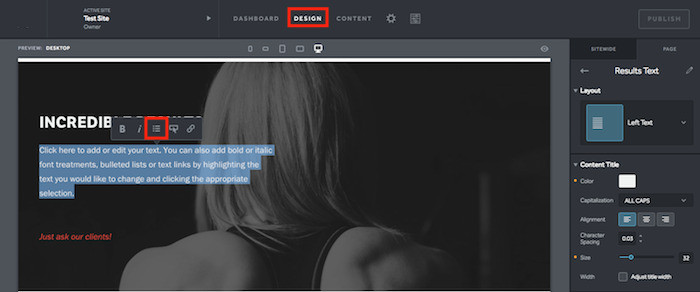 2. On the right-hand side of the preview, select None next to List Style to remove the bullets.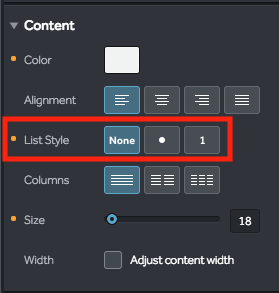 3. Select Save and Publish to take your changes live!