The Image Collection will be where all of your website photos live. If you are wanting to bulk upload photos, or make photo adjustments, you will make them through this panel.
The new collections library will help to enhance performance, create more dynamic image capabilities, and improve current SEO abilities.
To access your Image Collection:
1. Click on the Content tool in the gray navigation bar.
2. Select the subheader for Collections.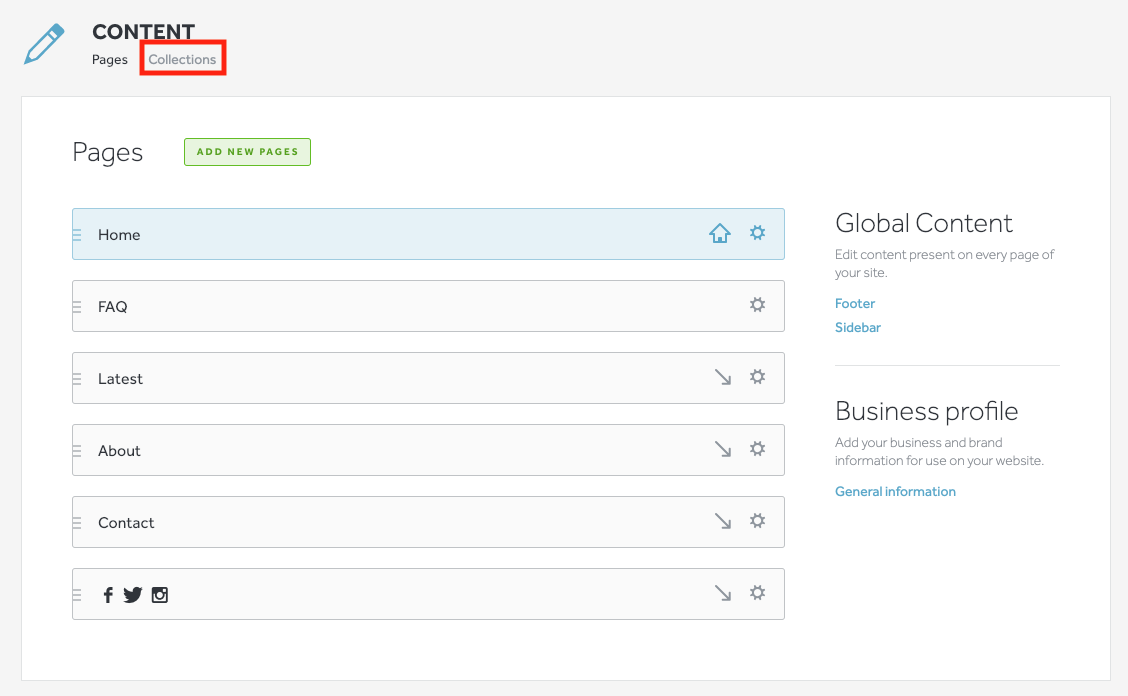 3. From the view of different collections, click on the Images tab to go into your Image gallery. (In this view, you will be able to see how many photos are currently in your library)