You can embed Vimeo and YouTube videos into your website.
Add Vimeo videos:
1. Head to the Vimeo video you'd like to add to your website.
2. Click the Share icon in the upper righthand corner of the video screen.
3. In the modal that appears, click into and Copy the Embed code.
4. On your dashboard, select Content and click on the page where you'd like to add the video.
5. Select the circular green + button and select the Video. Paste the Vimeo embed code into the Embed code field.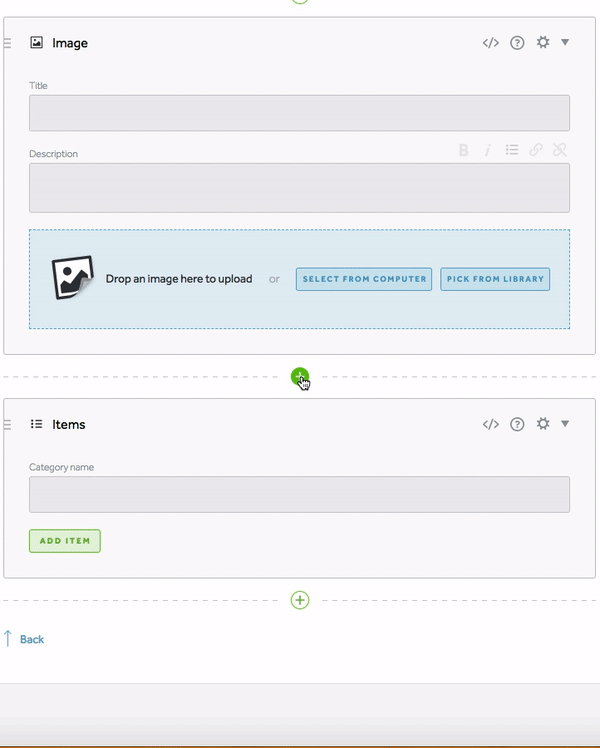 6. Select Publish.
Add YouTube Videos:
1. Navigate to the YouTube video you want to add to your page.
2. Select Share and then select Embed.
3. Copy the Embed code you see in the field box (CMD+C for Mac or CTRL+C for PC).
4. Navigate to your Dashboard and select the Content panel.
5. Select the Page you want the YouTube video on and select the green + button. Select the Video option. Then paste the Embed code from Youtube into the Embed code field.