The color of your button is set in the Sitewide settings, meaning that all of the buttons on your website will be applied to the same rules unless specified through custom coding.
To set your Button color:
1. Select the Design tool in the gray navigation bar and click the Sitewide tab on the right-hand sidebar, then select Styles.
2. Select the Controls option under Styles.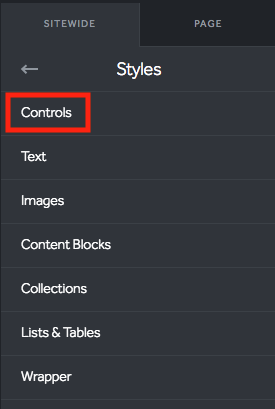 3. Click into the Buttons drop-down menu, and edit the background color of your buttons by clicking on the colored box and selecting your new color.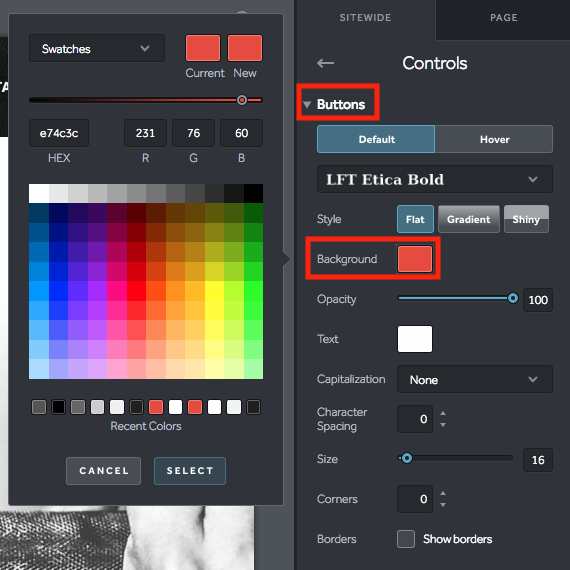 4. Select Save and Publish to take your changes live!