Use the Sitewide settings within the Design panel to establish design settings for all of your blocks. This is helpful for people trying to create visually cohesive pages with similar block styles.
To set all of your Sitewide styles:
1. Select the Design tab in the gray navigation bar and click into the Sitewide tab in the right-hand menu, and select Styles.
2. In Styles, you will see different elements of your site listed. This is where you establish default style settings for the different elements.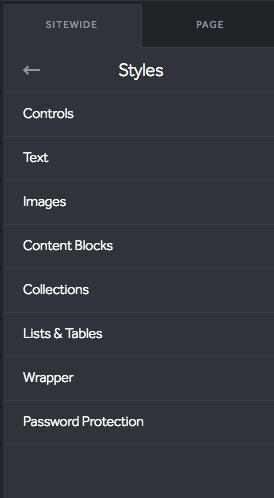 3. Adjust the settings to your preference, and then click the Save button to save the changes.
4. Select the Publish button when you want to take your changes live!