Need to capture contact information via a dropdown or checkbox question on a iHeart Business form? Learn how to set up dropdown and checkbox form questions, and how to sync those form fields with your iHeart Business CRM.
Create Dropdown, Checkbox, or Radio Button Contact Fields
First, you will need to create Contact Fields for the dropdown or checkbox you're planning on using.
To do this, navigate to your

Contact Fields

settings on the CRM Settings page.

Under Contact Fields, click the Add Contact Field button.



Then, select Dropdown, Checkbox, or Radio Button depending on what you would like to use. In this example, we'll create a Dropdown, "Favorite Food".
Enter in the field options, then click Submit.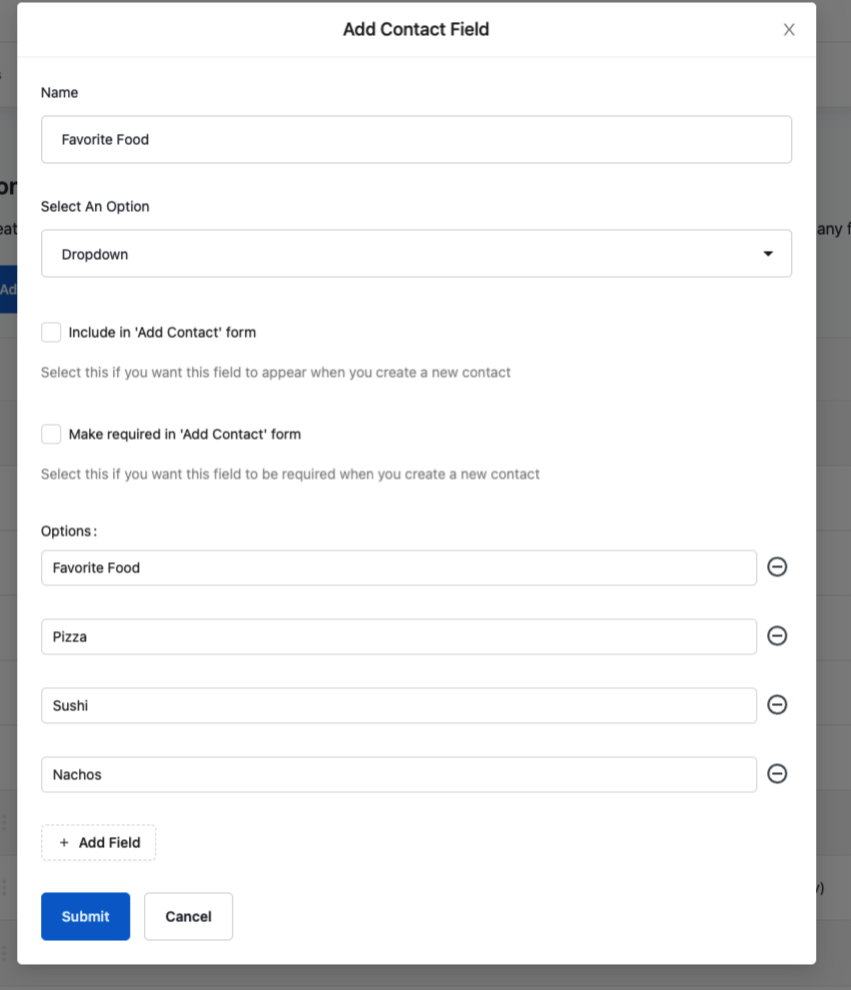 Add a Dropdown, Checkbox, or Radio Button to a iHeart Business Form
Head over to the Forms app by selecting it from the dropdown navigation.

Click on the form you'd like to add the field to (or create a new form if needed).
Click Add Field.
Under Field Type, select Checkboxes, Dropdown, or Radio Button.

Click the checkbox to

Copy over options from the following CRM Field.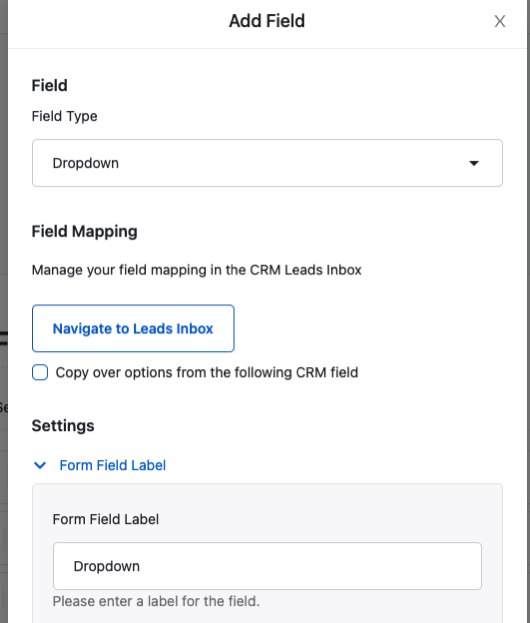 Select the Dropdown/Checkbox field you have just created.

If you scroll down, you will see your options appear.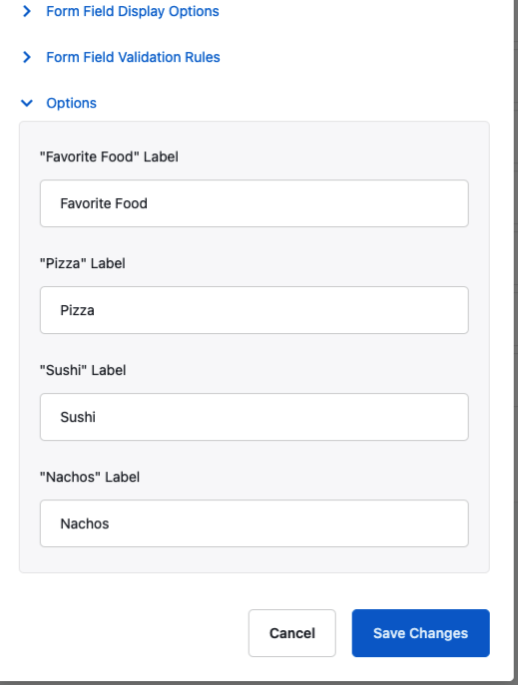 Click on "Save Changes".

Map a Form's Dropdown, Checkbox, or Radio Button fields to a CRM Contact
To map these dropdown, checkbox, or radio button fields to your CRM, you will need to set up field mapping from the CRM Leads Inbox.
Navigate to your form's Field Mapping settings by clicking on the overflow menu next to the form you are editing on the

iHeart Business Forms page.

Click the down arrow next to the fields you want to map to your CRM.


Map the form fields to their associated CRM Fields.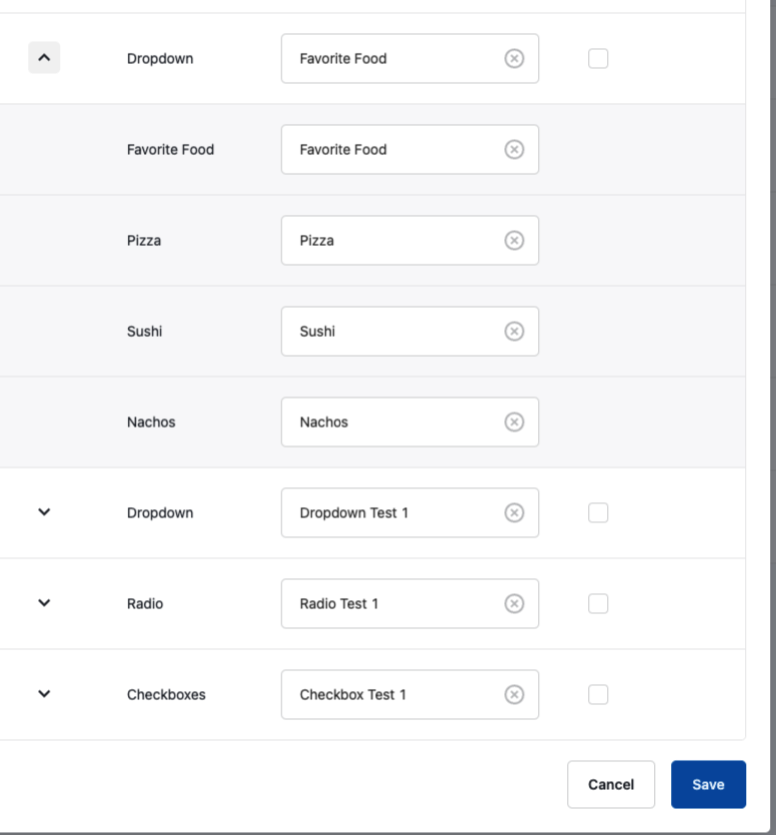 Click Save.
Now, when a new form is submitted, the answers selected in a Dropdown, Checkbox, or Radio Button question will be automatically saved to the new Lead or Contact that is created.