Do you need to quickly find and download a past receipt or invoice for a customer? You can download past invoices as PDFs from the Invoices dashboard.
To access your Invoices, log in to iHeart Business, and select Payments from the Global App Bar in the top-left corner of the page. Once on the Payments app, click the Invoices tab.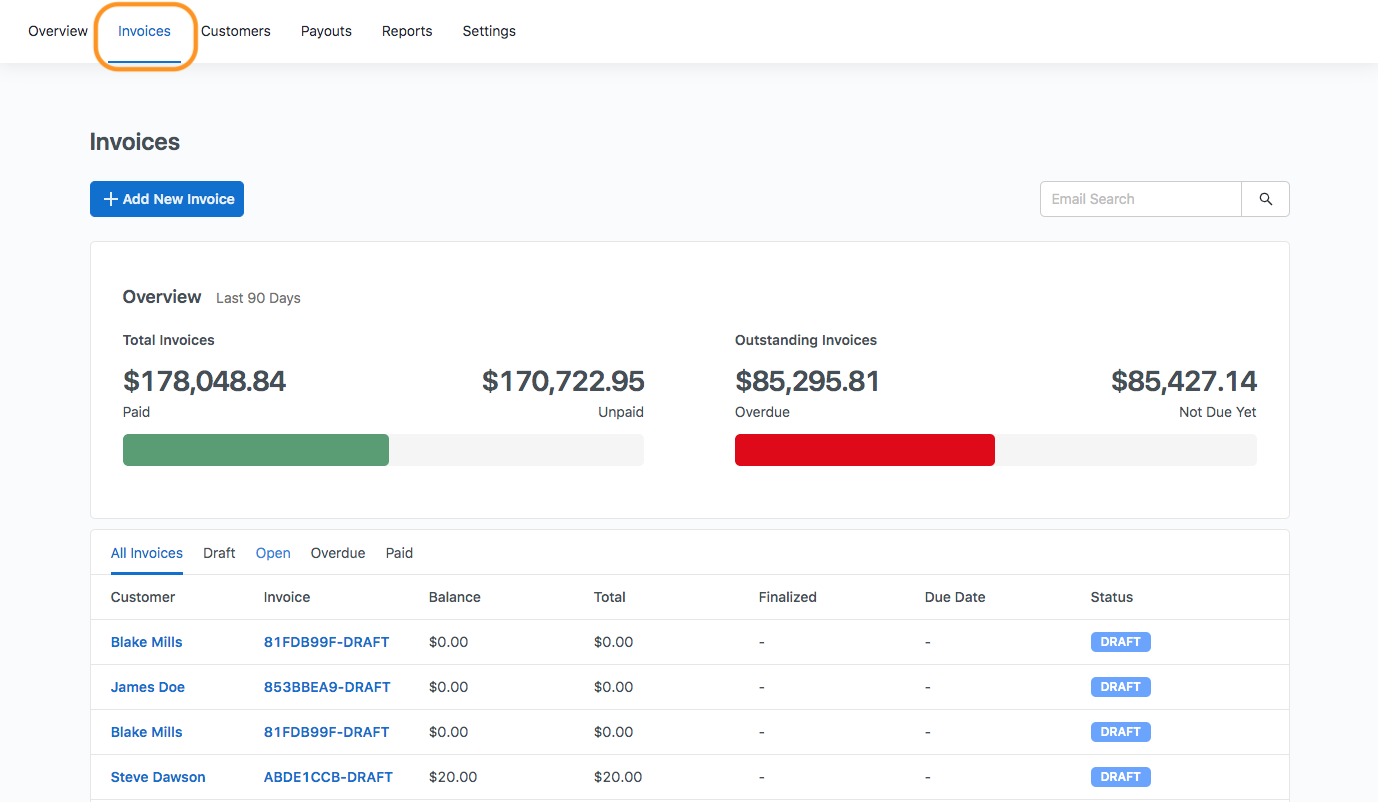 You will see a list of all of your invoices. The top of the list contains category tabs. You can download the receipt of any invoice that is Open, Overdue, or Paid.
In this example, we will pull up a receipt from a past invoice that has already been paid. In this instance, click the Paid tab to view all of your past paid invoices. Navigate to the invoice that you want to find a receipt for and click on the vertical ellipses on the right-hand side of the row. Select View Invoice Details.

You will be directed to the Invoice Details page. Click Download Invoice at the top of the page to download the invoice as a PDF.