You can add, edit, and manage different Tax Rates for different regions or categories.
To view your existing saved Tax Rates or add a new Tax Rate, navigate to the Settings dashboard within your Payments app.

On the left-hand sidebar, select Tax Rates. This page will list all of your existing tax rates. Click the + Add New Tax Rate button to add a new Tax Rates.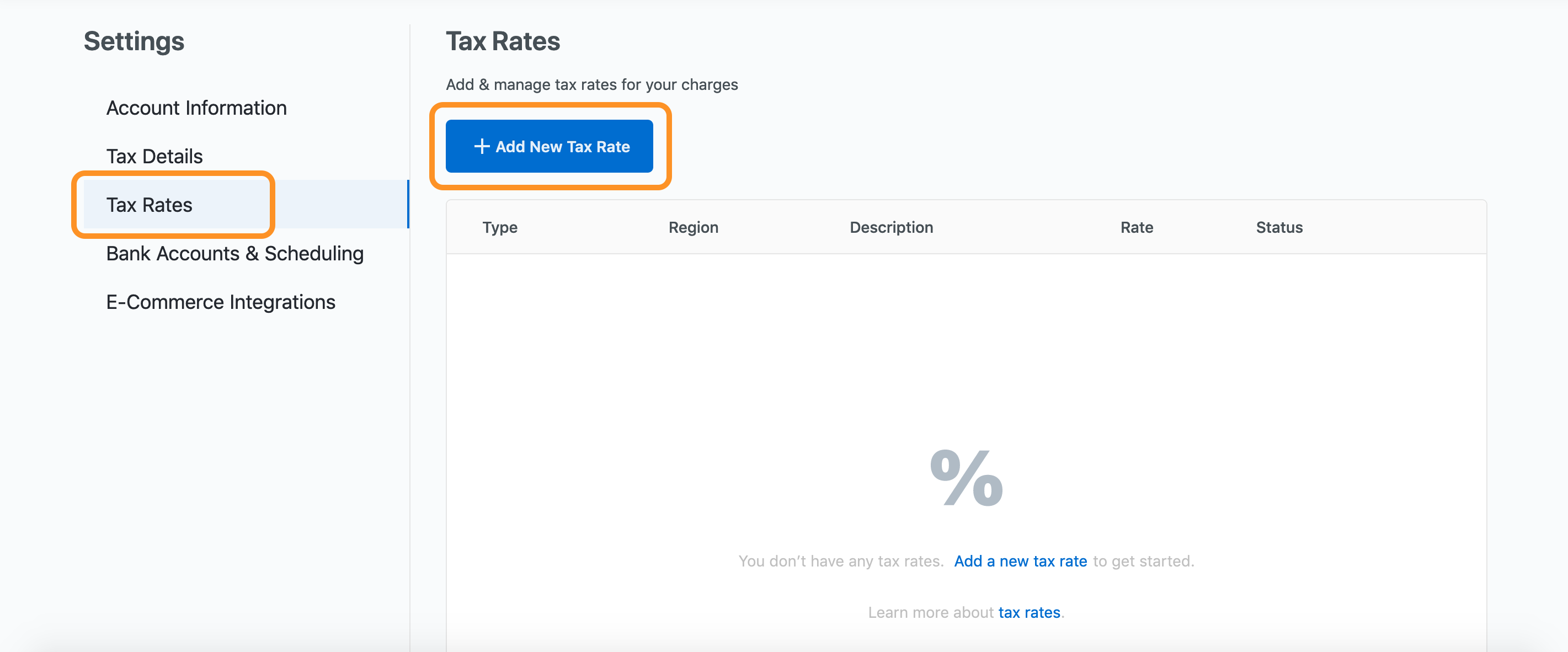 A pop-up will appear. This is where you will enter the details for the new Tax Rate. You will select the Type of Sales Tax (GST, Sales Tax, VAT, or Other), the Region where the Tax Rate will apply (such as city or country), the numeric percentage of the Rate, as well as whether the Tax Rate is Exclusive or Inclusive. You can also add a Description - this will only be visible to internal users and will not be visible to customers.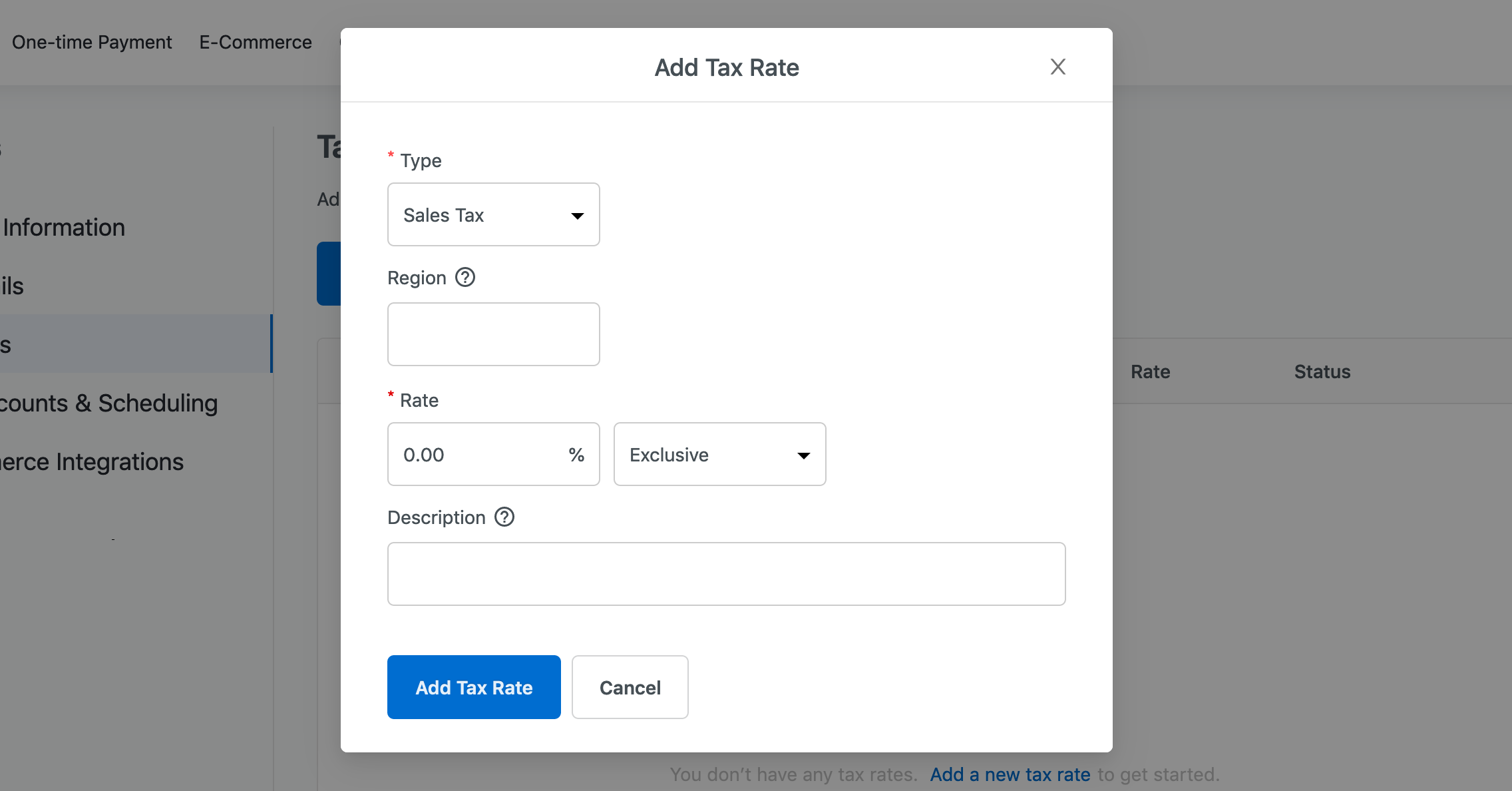 Once you have added all of the details, select Add Tax Rate.