Easily create an Anchor Link from the content blocks. An anchor link is an easy way to get viewers from one part of the webpage to another part of the page, by using an automatic jump. This can be useful if you have a lot of text and want to give viewers the option to skip over some of the pages and get straight to the heart of the page.
To do this:
1. Select Content from the gray navigation bar, and locate the Page you'd like to add the block to.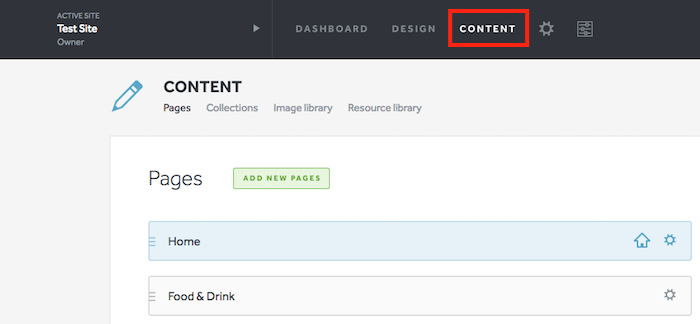 2. Locate the block you'd like to signify as the "anchor", or the block that visitors will be jumping to.
3. Click on the gear icon for the content block, and toggle on the Anchor option, so that it is blue. Then, name the anchor block.
4. Now that you have the anchor set, you want to navigate to the content that will be used as the triggering point for the jump.
5. Once you locate the block, highlight the text you want to use as the trigger, and select the hyperlink icon.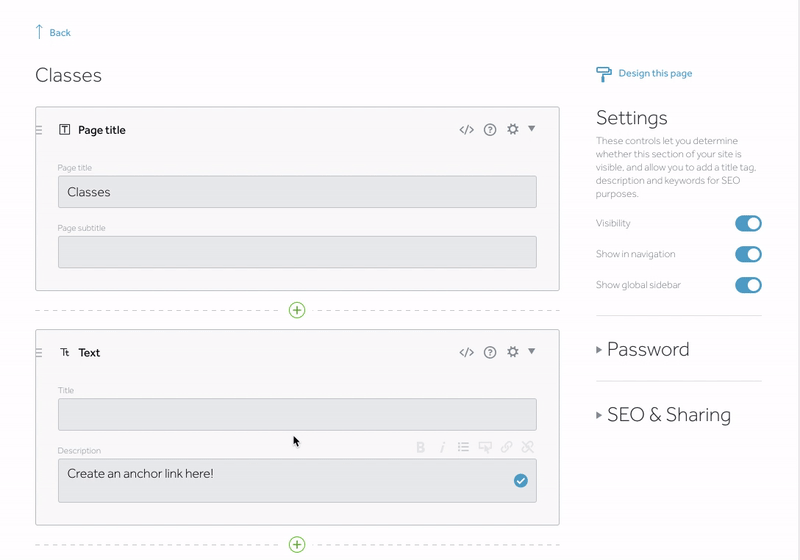 6. In the black box that appears, enter in the name of the anchor block you had titled in Step 3. (When you begin typing the name, it should generate and appear on its own.)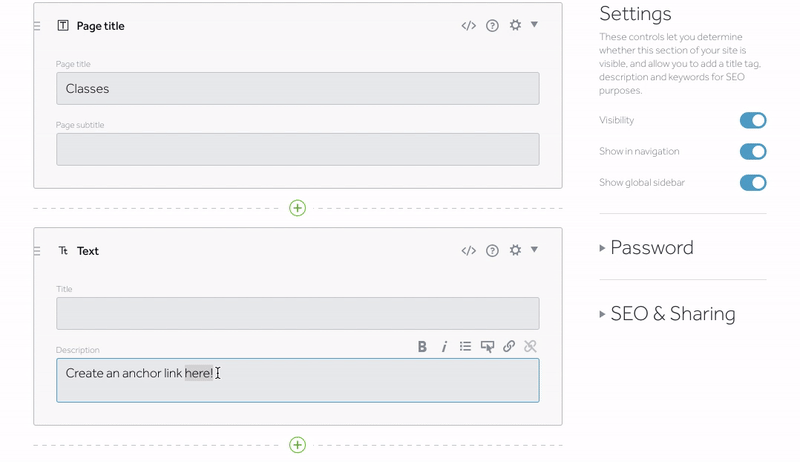 7. Once you have selected the name of the anchor, click the Add button, and wait for the blue check to know that it has been saved!
8. Select the green Publish button in the top right corner of the page to take your changes live!