Insert a placeholder so that your Navigation item doesn't click to a new page, allowing the viewer to hover and see the drop-down options.
1. Select the Content tab in the gray navigation bar. Click on the Add New Page button.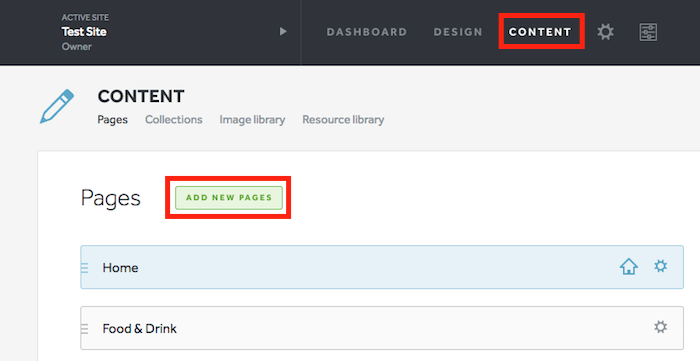 2. Add a Navigation item page.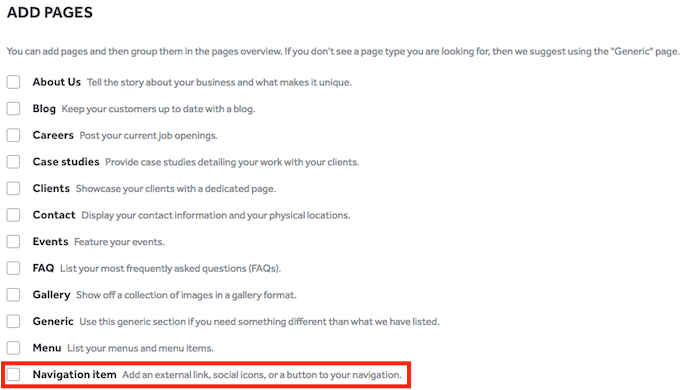 3. Click on the new page to view its content, and within the content block, select the Typefield and choose Text (no link).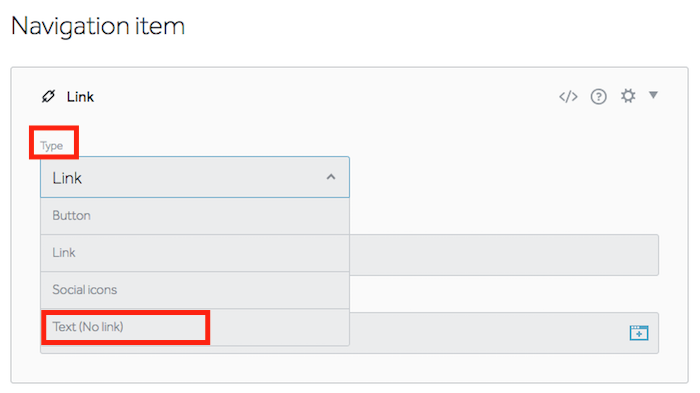 4. Change the text label for the dropdown navigation title, and then go back to Content and add sub-navigation items under the block.