A featured content block is a block that helps users navigate around the website or highlights content sections they might not otherwise click into. It is a great way to easily showcase your posts without needing the client to navigate to it themselves.
To add a feature content block:
1. Click on the Content tool in the gray navigation bar, and then select the page you'd like to add the featured content to.
2. While viewing the page's content block, select on the green plus sign to add a "Featured Content" tile.
3. The content block will load empty, but you can use the dropdown to select the content that gets showcased.

The content that you will be able to select from includes any blog posts, a social media feed, or items from lists.
4. Once that content loads on the content block, feel free to reorganize and reorder the content as you please, by using the three dashes on the side of the blocks to click and drag them into order.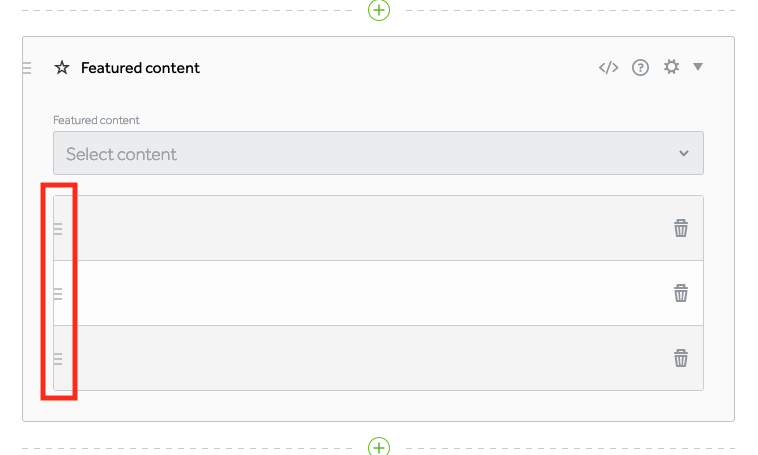 Once the content is organized the way you want, you are all set to go!
If you ever need to add more content, use the dropdown menu to select them.
You can also use the trashcan icon to remove old content you no longer want to showcase: