The Media Page is where you can upload images and videos to use when creating social media posts using the Social app.
Add Images and Videos to Your Media Library
To upload a file to your Media library, you can drag in the file, or click to select the file from your computer.

Uploading a video will initiate a new upload section. You may navigate away from this page while the video is processing.
If the video is processed successfully, it will appear in your media library.

If there is an uploading issue, you will receive an in-app and email notification.
Any media uploaded directly to a post will also be saved to the Media library.
Media will appear in descending order based on when the media was uploaded to the library (recently uploaded files will appear first.)
Filter files based on media type
Use the filter to filter your media library based on media type. Select Video to see your videos, and Images to see your images.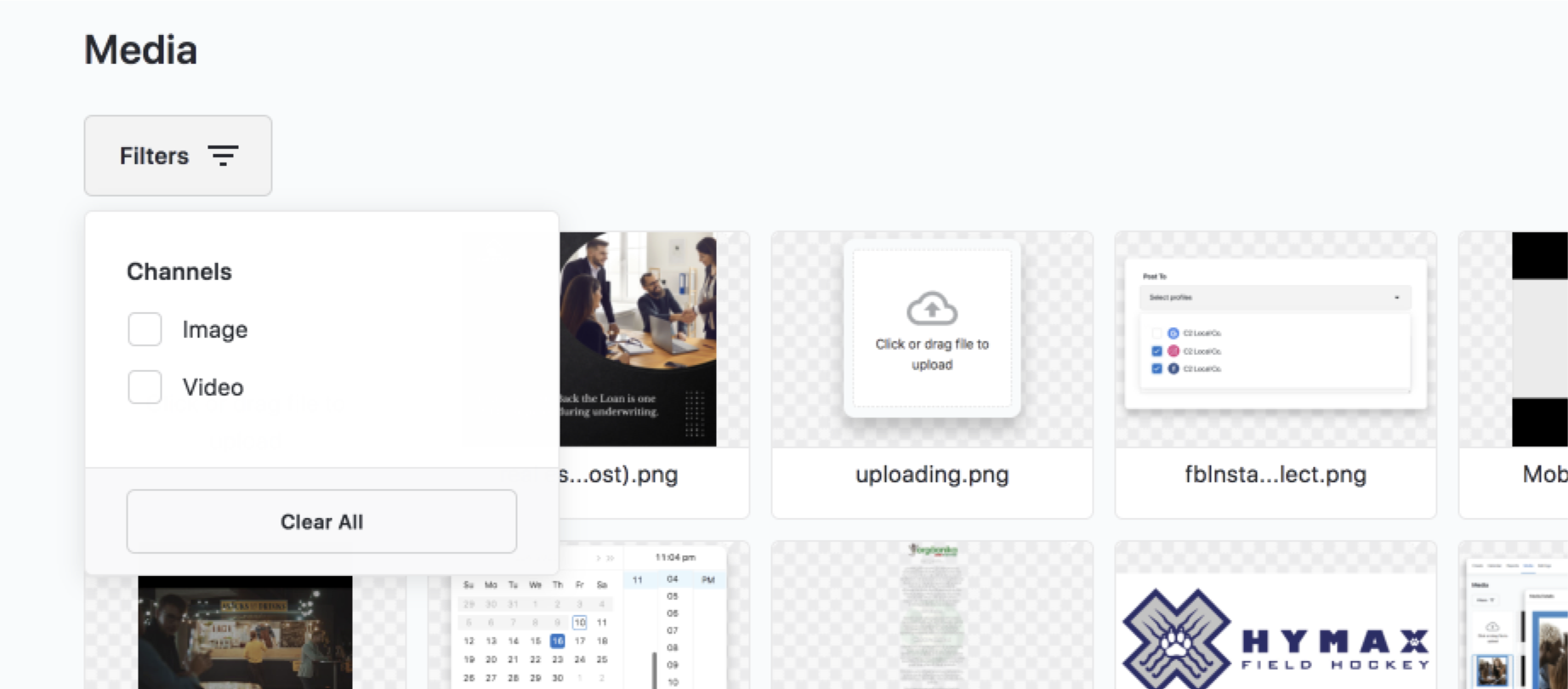 View file details
View a file's details by clicking on it. This will open the Media Detail window where you can see a file's Title, Resolution, Media Type, and Media Size. You may also preview a video from this view.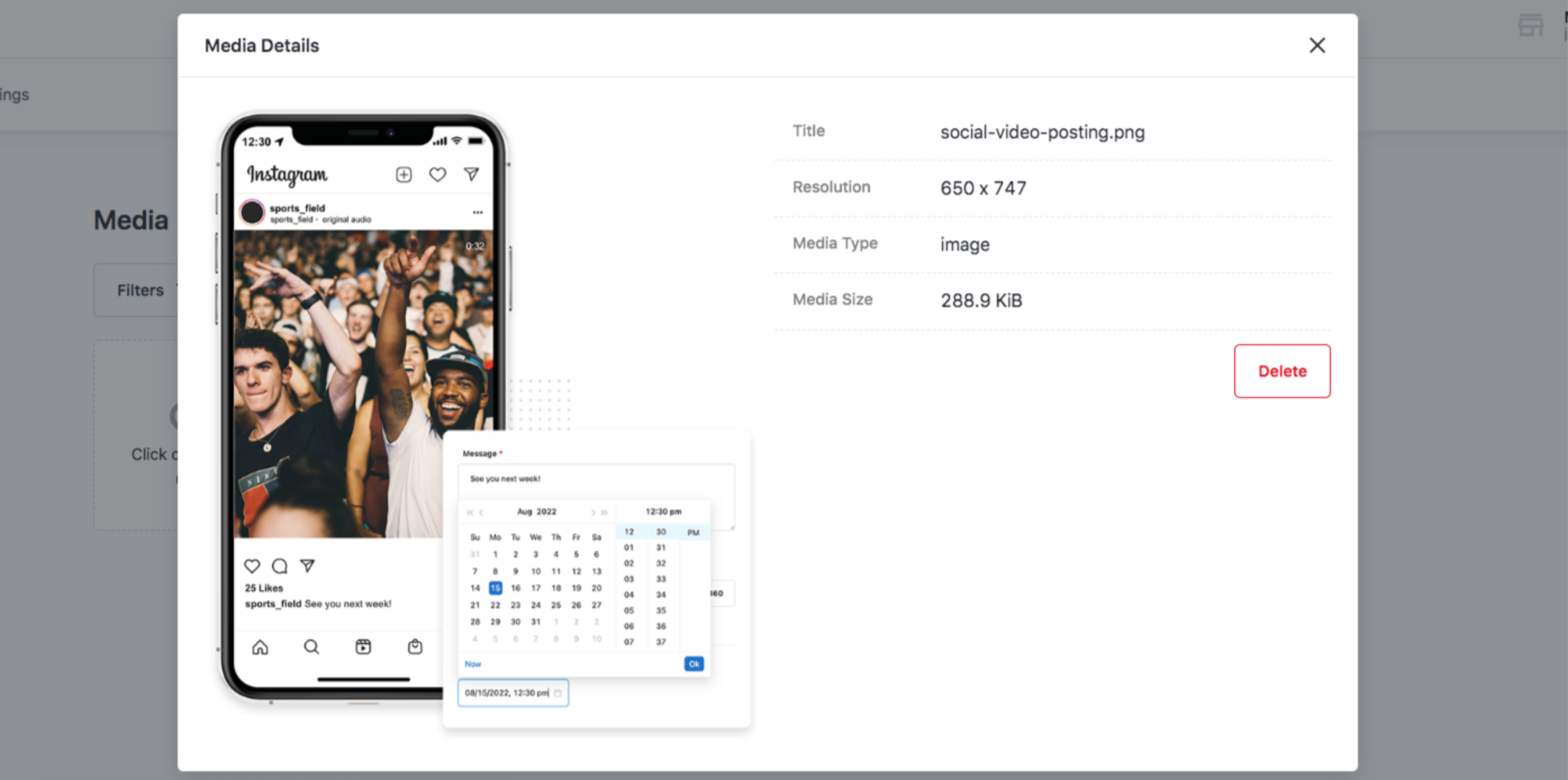 Delete a file
To delete a file and remove it from your Media library, click into the file you wish to delete, then click the Delete button.
Acceptable Media Formats
You may upload many types of image and video file types to your media library including:
Images:

.bmp, .gif, .jpg/.jpeg, .png, .tiff

Video:

.WEBM .MPG, .MP2, .MPEG, .MPE, .MPV .OGG .MP4, .M4P, .M4V .AVI .WMV .MOV, .QT .MKV .MTS

Social Video File Requirements
Facebook:
Max File Size - 1 GB

Max Length - 20 minutes




Instagram:
Max File Size - 100MB

Max Length - 60 seconds

Aspect Ratios - min=4:5, max = 16:9