Link iHeart Business to your business' social media accounts to create, schedule, and post. You can even create social posts in bulk and post to all your social profiles all at once!
If an employee or Social Media Manager posts on your business' behalf, you can easily see drafts of their social posts, approve the ones you like, and provide feedback when you need to. Alternatively, if you have a solid relationship with your social media team, then you can auto-approve their posts and be as hands-off as you'd like!
You can navigate the Social App using the tabs at the top of the dashboard.
Create
Keeping up with multiple social media for your business can be time consuming. Use the Create tab to build posts that can be published on today's most popular social media platforms. Just select your platforms, include the content, image, video, hashtags, and post!
Click here to learn how to build and schedule your social posts.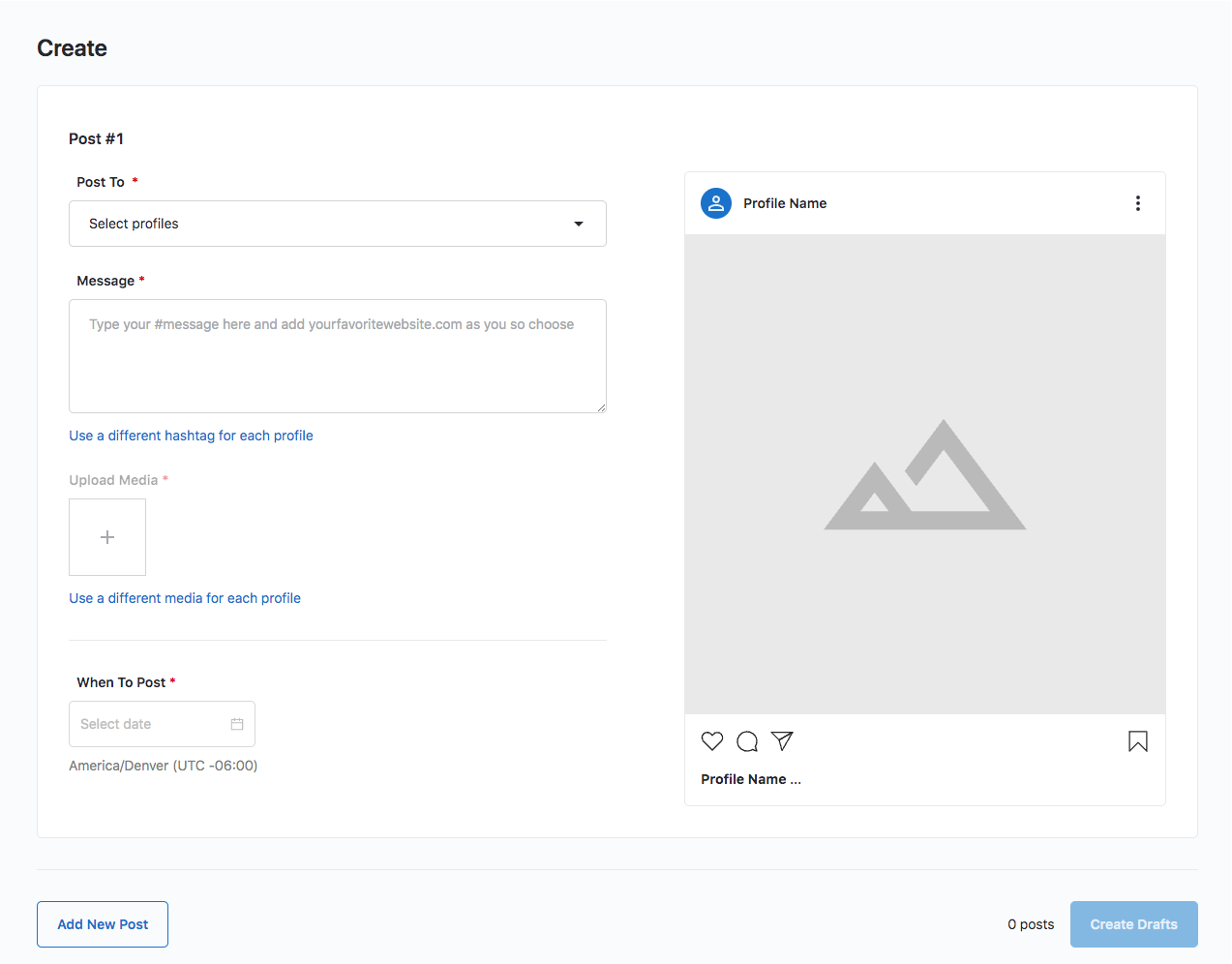 Calendar
The Calendar provides excellent functionality for planning social posts and campaigns, as well as efficient and intuitive processes for publishing social media posts to all supported profiles. Use filters and three unique views to find exactly what you are looking for, approve content, and fill gaps in your posting schedules.
Click here to learn more about how to use the Calendar.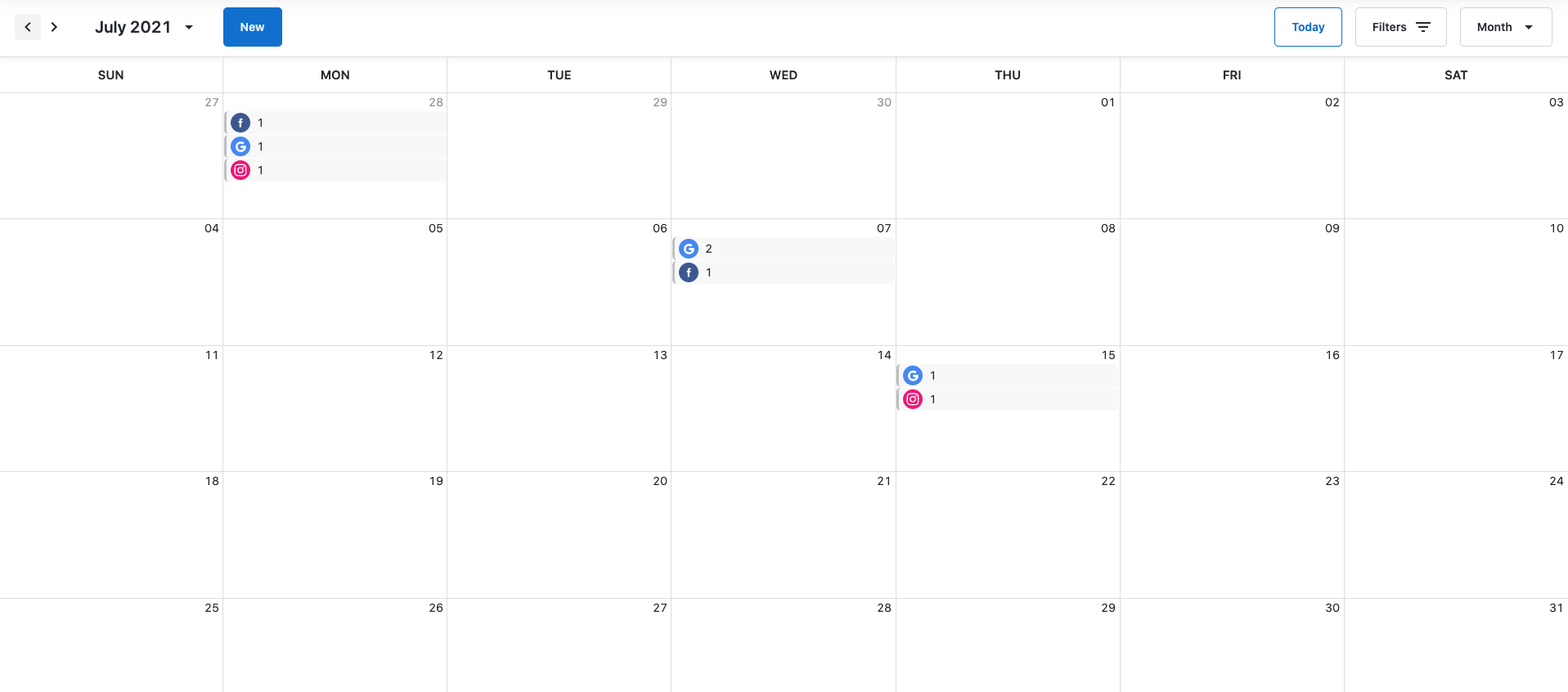 Media
Use the Media page to store images and videos to use in your social media posts. Easily upload media from your computer by dragging and dropping or selecting a file, and filter media based on file type to sort between images and videos.
Learn more about the Media page.
Reports
View the Reports tab to gain insights into the performance of your overall social media presence. This report allows you to make data-based decisions on how you plan your social media marketing and budget.
Click here to learn more about the Reports dashboard.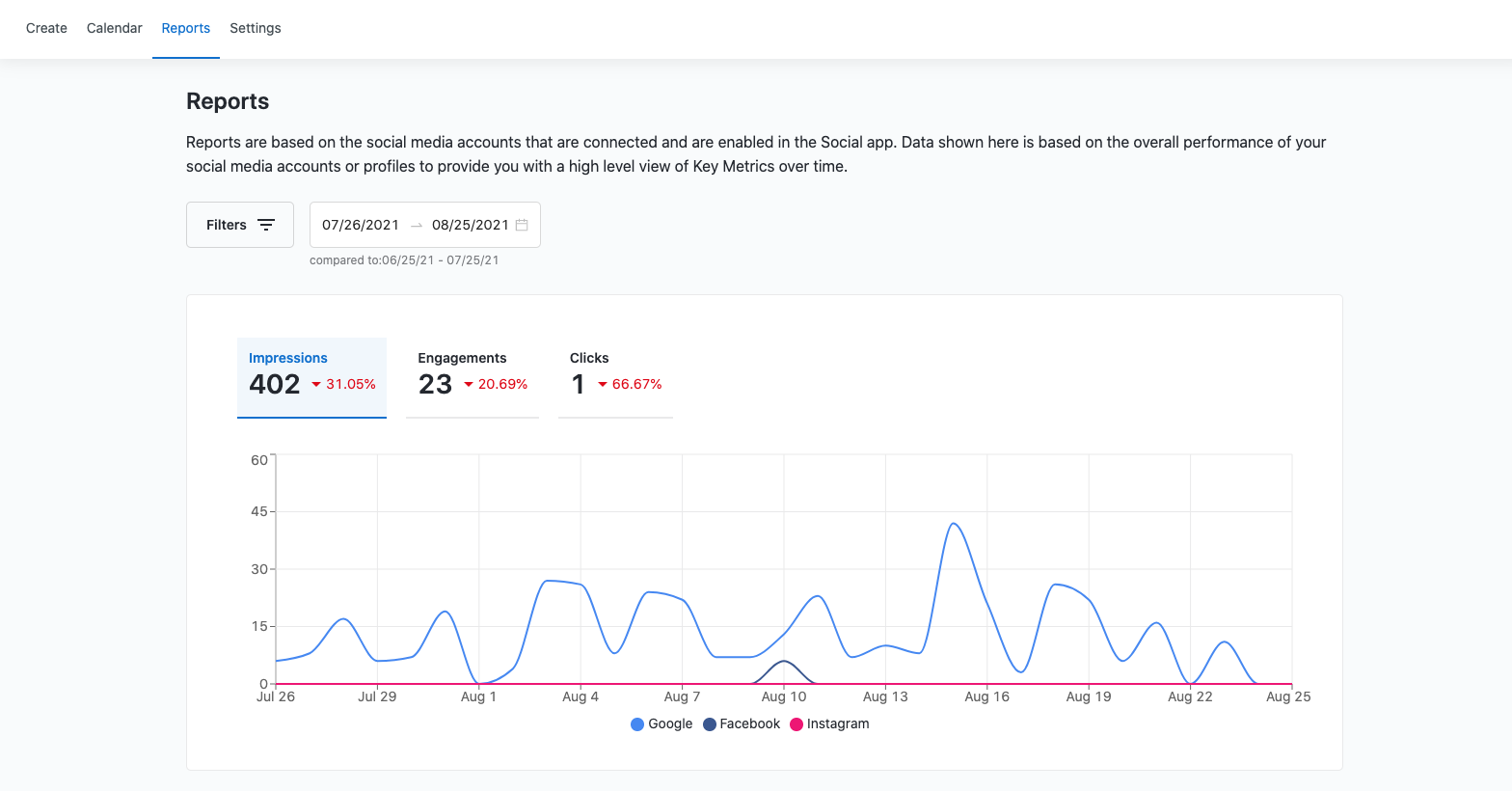 Settings
The Settings dashboard is where you can add, remove, or manage which social media profiles connected to your iHeart Business account. Once you connect your social media accounts, then you can easily create and schedule social media posts right from your iHeart Business dashboard.
Click here to learn more about how to connect your social accounts on the Settings dashboard.