If you would like to disconnect a social profile from your iHeart Business Social App, then you can delete it within the Social Settings dashboard.
Due to the connections required by Google My Business and LinkedIn, removing ONE location or profile for those platforms will remove ALL connected profiles at once.
To delete a profile, navigate to the Social App and select the Settings tab at the top of the page.
On the Settings dashboard, you should see a list of every account that you've connected to iHeart Business. Click the "trash can" icon next to the profile you'd like to disconnect.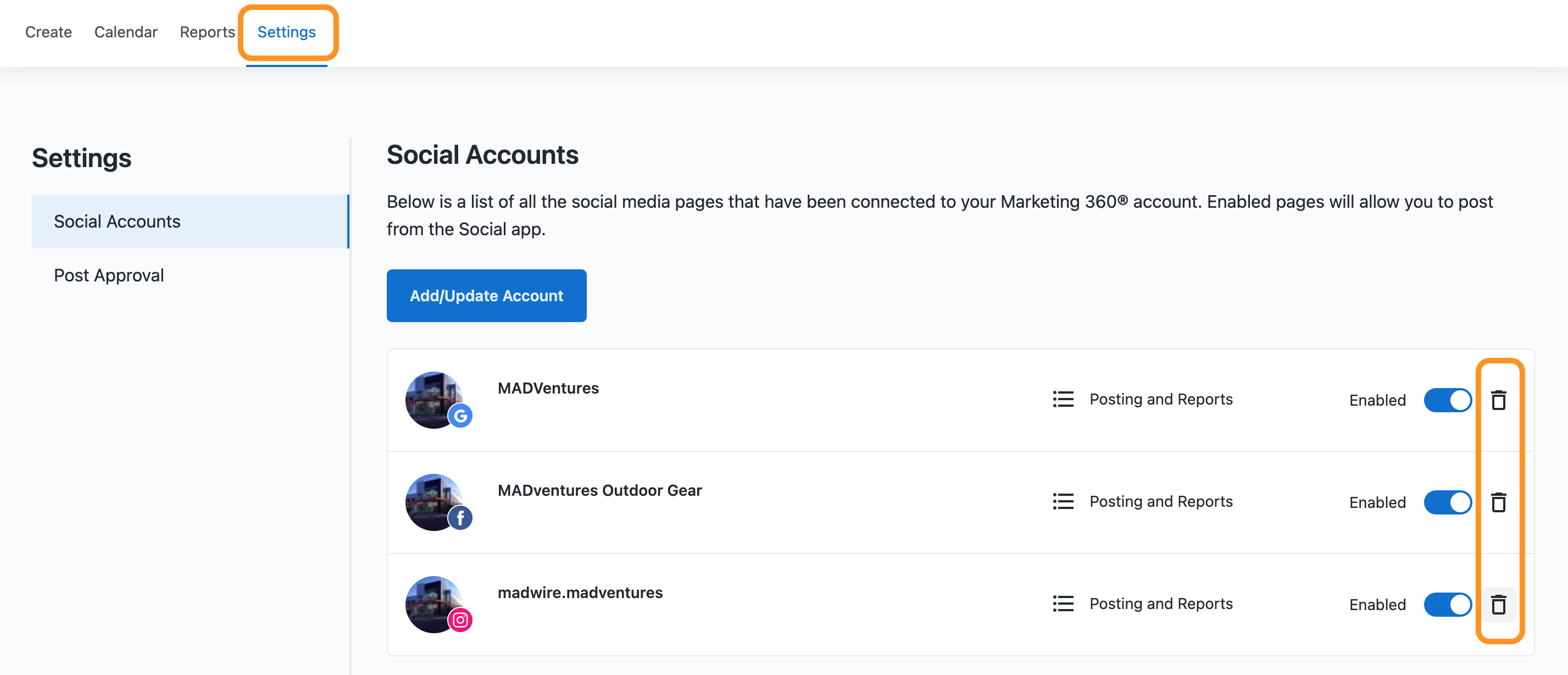 You will be prompted to confirm the deletion of the account. Deleting an account may disrupt your Social Reports and any Posts you've scheduled.