The Pending page in the Social dashboard displays all posts that have been drafted, but not yet approved or scheduled for posting. Use this page to review the social media content that's been drafted to make sure that the post(s) will not encounter errors when published.
To access your list of drafted posts, log in to iHeart Business, and select the Social app from the Global App Bar in the top-left corner of the dashboard. On the Social dashboard, select Pending at the top of the page.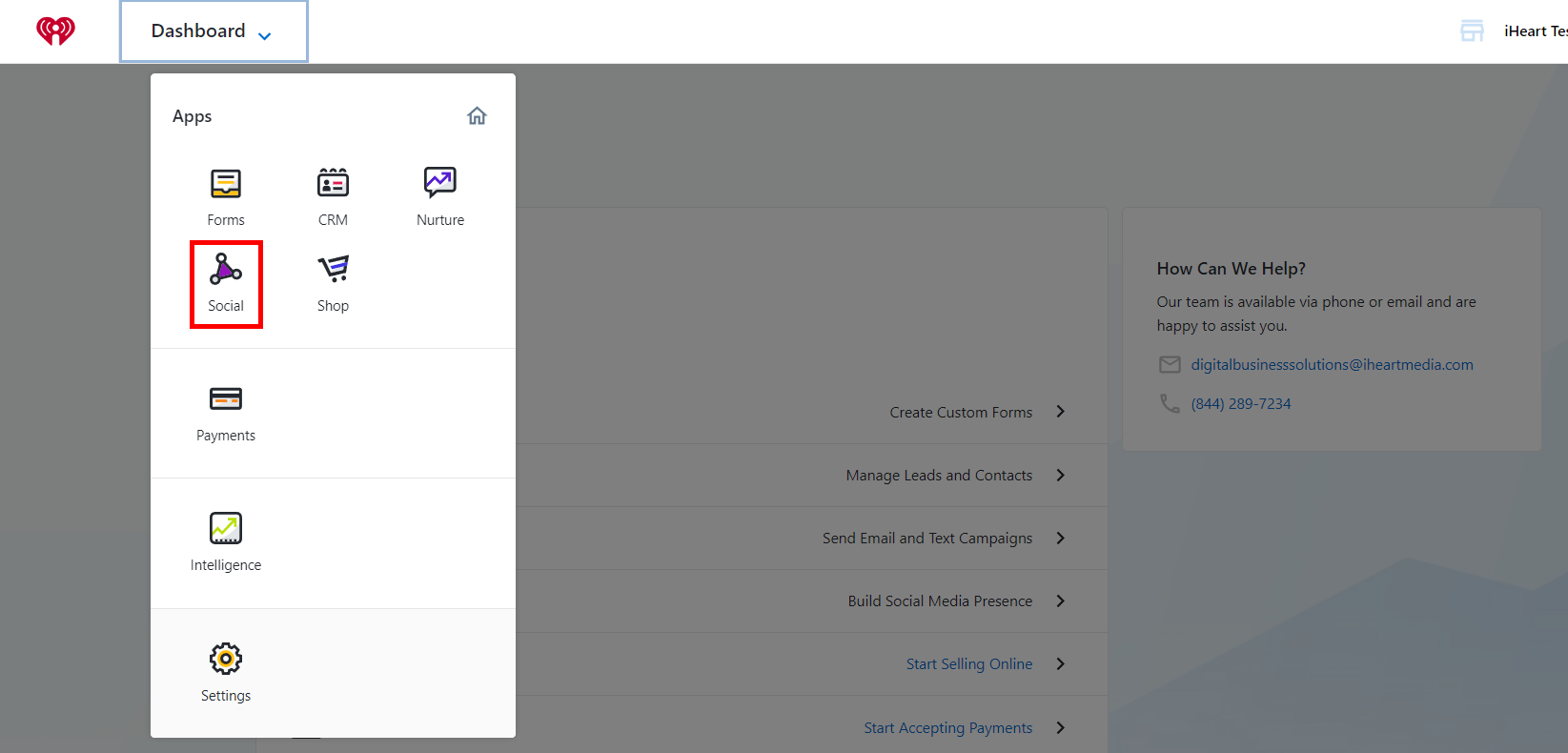 The Pending page is used primarily for approving posts. Aside from that, you can edit the post or leave feedback for the post's creator.
Approving Posts for Publishing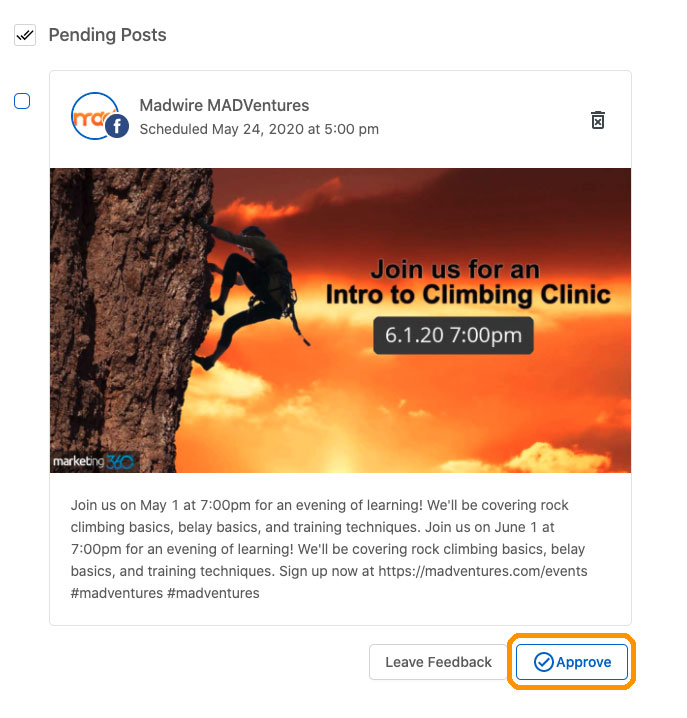 1. Select the checkbox next to the post, or use the

icon at the top to select all posts.
2. Click the Approve button to move along to the next step: Scheduled Posts.
Click here to learn more about scheduled posts.
Leaving Feedback on a Pending Post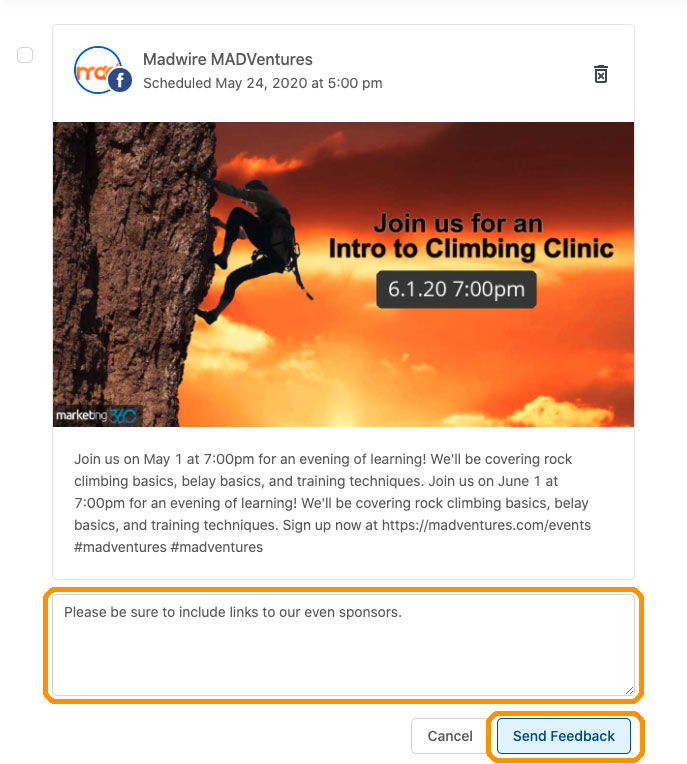 Use the Leave Feedback button displayed below any post to submit feedback about the post. Next, enter a message that will be relayed to the post creator and send the post back to Drafts. Click Send Feedback when you're through.
When you submit feedback, please be specific. This message will inform the post creator how they need to edit the post for approval.
From the Drafts page, the social media manager or influencer can make modifications and re-submit the post for Approval.
Deleting a Pending Post
If a pending post is no longer needed at all, delete it by clicking the

icon next to the post. You'll be asked to confirm before the post is gone for good. Be careful though! If you confirm, the post be permanently deleted.
Ready for the Next Step?